The Erasmus+ Program is the flagship of the European Union's Education Programs to encourage students' cross-border mobility within Europe. The objective of the Program is to cultivate a pan-European approach to Higher Education with the aim of promoting innovation in Europe and creating a European Higher Education Area.
Mobility of students to other countries and exposure to other cultures not only enriches their student experience, but also prepares them for a world of employment that requires flexibility and adaptability, strengthening Europe's workforce.
Support offered to incoming Erasmus+ students
Incoming Erasmus+ students are supported in many different ways, including but not limited to a combination of the following:
Whole group work – lectures in English so as for the Erasmus students to socialize and work with Greek students
Small groups work so as for the Erasmus students to work in collaboration with Greek students under specific projects/assignments
Individual consultation meetings with the lecturer of the course (mentoring) in order to meet the specific needs of the student
Additional readings, bibliography and support materials in English
Assignments and written and/or oral tests in English to assess the student in the selected course(s)
Social activities with the Greek students who attend the course(s)
Contact information
If you need more information about the Erasmus+ program, you can contact the Departmental Coordinator Dr. Konstantina Renzou at krentzou@uoi.gr
You can also contact the Department of International and Public Relations, University of Ioannina HERE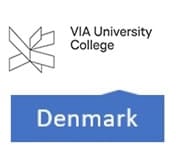 PANAGIOTA
(Semester 8th) VIA UNIVERSITY COLLEGE, Denmark
"I made friends, practiced my English and of course have gained new knowledge on my field of study! The Erasmus program is a unique experience!"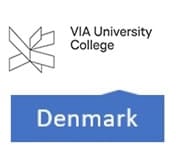 Despina
(Semester 6th) VIA UNIVERSITY COLLEGE, Denmark
"I gained a lot both in terms pf experience and in terms of new knowledge. I learned to live with other people, to be part of a small community. To get out of my comfort zone and to try new things. I learned a lot about my field of study, which I hope I will implement in practice later. To work in different ways. The Erasmus program is a life experience that only if someone lives it, will understand how much it offers you!"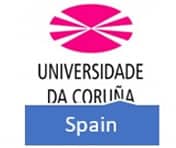 DANAI
(Semester 8th) Universidad de Coruña, Spain
"I consider the Erasmus program as one of the greatest opportunities for young people in the European Union. Nowadays there is no greater knowledge than the exchange of cultures and ideas. Personally I love traveling and I have participated in many Erasmus+ programs as a student. Even before I choose what I want to study I knew I wanted to do an Erasmus+. DO IT!! There is no person that I would not recommend to participate in Erasmus. It's the best choice and honestly I'm not exaggerating. You fill 3 suitcases with experiences and 2 tons of wonderful memories"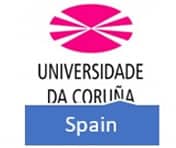 Efstratia
(Semester 3rd) Universidad de Coruña, Spain
"Unforgettable life experiences and a big new family from all over the world that we will definitely meet again. It's the best experience I've had in my life and I would do it as many times as I get the chance. Do not be afraid to choose to participate in the Erasmus program and surely through this mobility you will come out only winners"